For the past few years, life for conventional taxi business has become unbearable. The competition is intense with increasing cheaper transportation companies and high customer loyalty. Uber-like taxi apps are taking the market away from traditional taxi booking services. Uber-like taxi app is the future of your taxi business, and it is going to stay. The world will never be the same for traditional taxi businesses.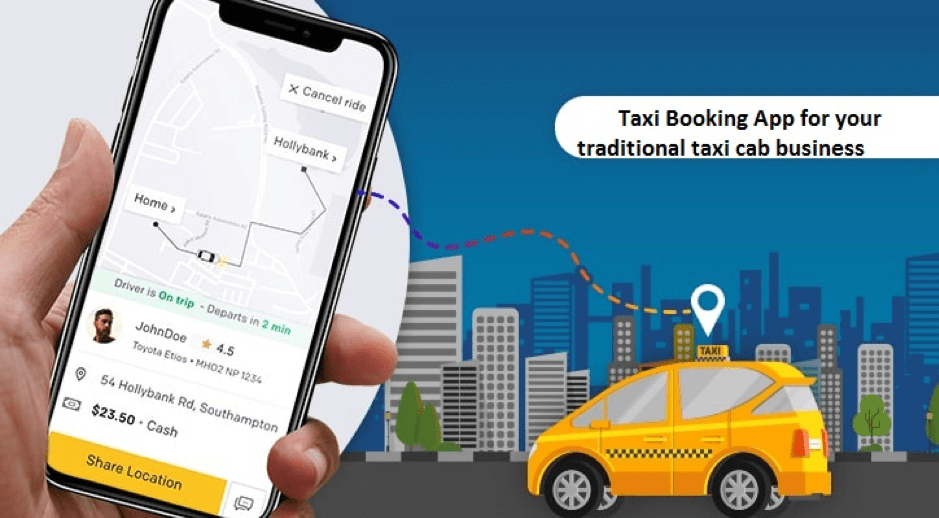 If you are running a taxi business or looking to develop a taxi app, then app-based cap booking solution is the ideal way. The taxi booking app helps you to deliver value with its modern technologies.
Select the best types of taxi booking app
There are many types of app-based cab booking solutions available in the market. One example is uniquely suited to established taxi businesses with their vehicles and drivers. Developing a mobile app will complement their existing services. With the help of the taxi app, you can make it easier for your riders to book a cab while also expanding your user base. A taxi app can even facilitate the life of drivers by helping them in navigation. There are two ways of creating a taxi booking app.
1. Simple taxi booking app
You can find mobile app extension for your conventional taxi booking business with your cars and drivers. With the help of the mobile app, it would be easy for you to stay in touch with customers for booking their rides and increasing their reach. It would also be suitable for drivers who would remain connected to their client base.
This type of mobile app solution does not require any server. Still, you will have to take the hassle of regularly updating your number of cars, adding a defined map, adding pre-defined destinations, calculating and updating price as per mileage by the riders. Besides, you need to consider the garage charges and other hidden expenses before clearing the payments to the drivers. In the long run, this kind of app is cumbersome for your business.
2. Uber-like taxi booking app
It is complicated and fully-featured taxi booking solution. It requires you to invest in the backend developing, and you will need a server too. Besides, you might have to build two apps, one for riders and one for drivers.
The Uber-like taxi booking app is sophisticated, yet it offers very intuitive user experience. With the help of GPS, your server will identify the current location of a user who needs a taxi and notifies the driver. It offers up-to-date information by taking the perspectives of the rider and the driver. It also keeps you updated with real-time analytics.
Select the best Uber-like taxi app features
If you are thinking to start taxi app development, then you need to define the functions and values of Uber's app. Besides, you need to consider the technology that makes this value tangible. You can provide reliability, convenience and professionalism with these features.
The Uber-like taxi booking software tracks the real-time location of the driver and the rider all the time. Location tracking feature will help you to find the nearest driver within seconds. Once, the request has been accepted by the driver. The app shows an estimated arrival time until the driver arrives.
Built-in maps and real-time traffic data
The quality of navigation is the secret key for your taxi business. The integrated maps and real-time traffic data help the drivers to identify the shortest route to the destination. This not only decreases the ride's time but also efficient in fuel cost-cutting. You can also integrate fully functional map integration into your app with Google Maps, Apple's Map kit framework and Microsoft's Bing mapping.
Accurate fare calculation
You can calculate the fare on different aspects, like a flat fee for a ride, fare based on areas, cost per mile, and fare covering the operation costs like checking driver's background. You set one of the fare calculation of multiple fare calculation as per areas. With the help of GPS, you can get the mileage of the customer's route and compare it with your fare list. You need to display the fare before the cab arrives.
Secure payment integration
You can integrate both credits as well as cash payments for your ride. The payment information should be encrypted and associated with unique payment methods. With the help of payment integration, you can help all types of credit or debit cards, cash, UPIs, digital wallets and other forms of mobile payments.
It helps you to identify the experience of your rider as well as the behaviour of your driver. You can even add a bonus for your drivers based on their ratings. This is the most crucial feature as it increased the rider's and drivers' sense of control and security.
Taxi booking app an extension to your conventional taxi business The taxi booking app needs significant investment in terms of money and time. Finding a capable and reliable taxi booking app development company is a critical factor for the success of your conventional taxi business. You can find the taxi app development team, which is supportive, innovative and suggests the best technology suited for your traditional taxi business.
Recommended Training – Treehouse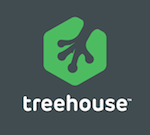 From beginner to advanced, our recommended coding training is Treehouse.
Treehouse is an online training service that teaches web design, web development and app development with videos, quizzes and interactive coding exercises.
Treehouse's mission is to bring technology education to those who can't get it, and is committed to helping its students find jobs. If you're looking to turn coding into your career, you should consider Treehouse.
Disclosure of Material Connection: Some of the links in the post above are "affiliate links." This means if you click on the link and purchase the item, we will receive an affiliate commission. Regardless, we only recommend products or services we use personally and believe will add value to our readers.