When we look around us today and hear about things like the Internet of Things, Artificial Intelligence, Machine Learning etc, the first thought to cross our mind must be: 'We have come a long way. The world around has progressed rapidly or we are on the Fastrack of a technological revolution.
But, is that really the case? Probably not. The world that we live in today is not something that sprang out of the darkness. AI and ML did not fall from the sky. The use of Artificial Intelligence and Machine Learning is the byproduct of constant research; it is the byproduct of human intelligence and learning.
What we have learnt over the years, the knowledge we have accumulated over the years, we have passed on that knowledge to our machines. In order to automate, dehumanize, and imbrute the daily tasks, we have taught the machines to do our part of the job; making humans more productive in turn.
Here're the 6 Android apps that are powered by Machine Learning and byzantine algorithms worth taking inspiration from. These companies managed to hire dedicated Android developers and built some fantastic apps.
LeafSnap
Scientists and researchers fed hundreds of thousands of photos of trees and leave to its algorithm. The process involves feeding an image to the algorithm and denoting a name to it. Just like a small child, the machine learns to connect the dots.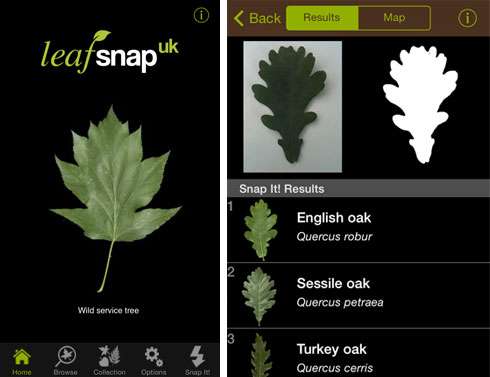 When you take a snap of the leaf from within this app, the underlying algorithm determines the species and fossils of the subject in the picture.
Snapchat
The good old Snapchat! With the help of clever facial recognition algorithm developed by Looksery, which Snapchat acquired for $150 million, their Machine Learning software has become smart enough to recognize human faces and the exact dimensions of eyes, nose, ears, and mouth.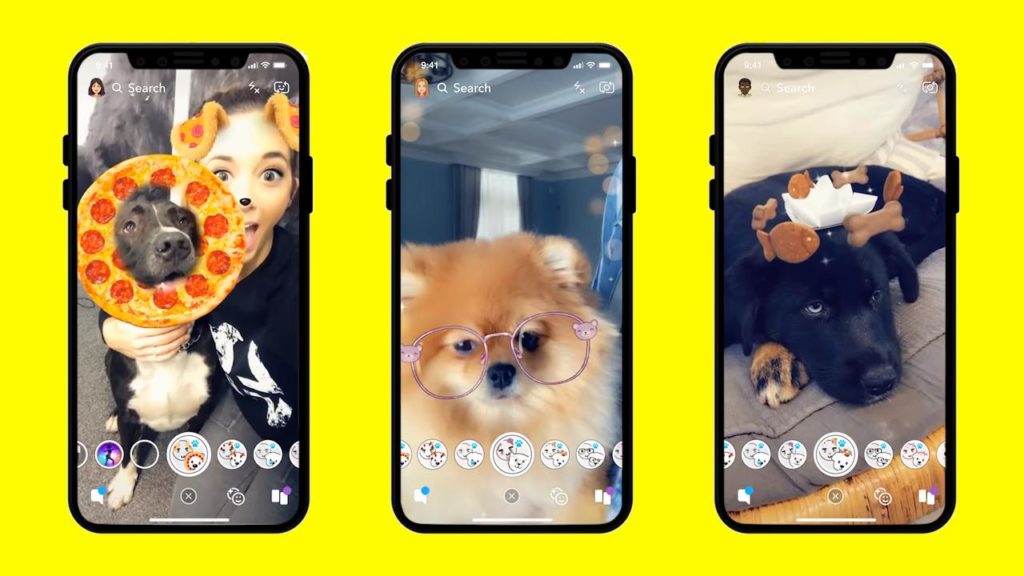 Netflix
Netflix already knows what you want to watch, before even you know what you want to watch. That complex line was nothing compared to the uber complex algorithm that Netflix deploys in order to show you recommended videos on its homepage.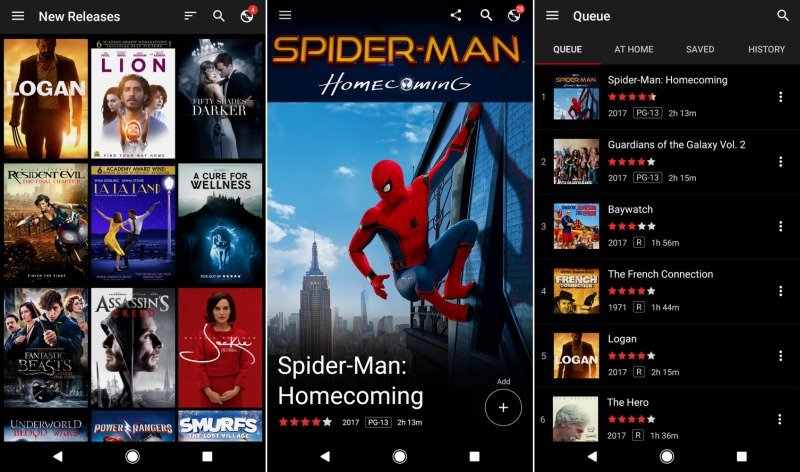 Tinder
The cupid that shoots arrows for you on Tinder is called Machine Learning. It uses all kinds of magic dust and algorithms to find the perfect match for you. The cards that you swipe left and right on, are each masked by an algorithm who watches the show from behind the curtains. It learns and adapts according to your behaviour on the app.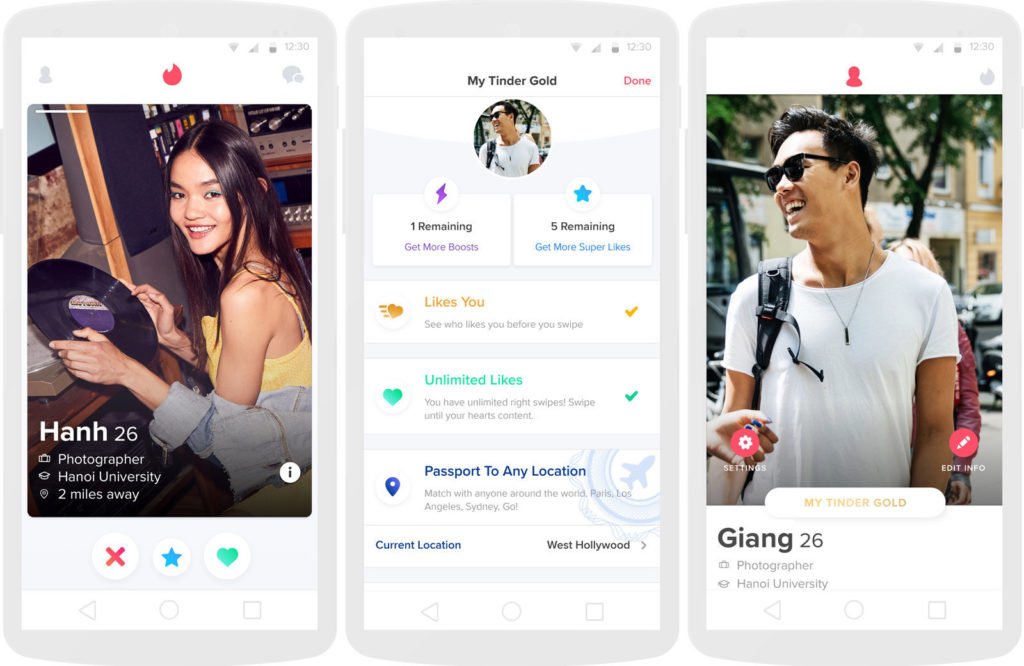 Oval Money
Just like a financial manager would plan and strategize a plan depending upon his experiences and lessons learnt as a part of collective intelligence, the app does the same in the virtual world. It analyzes spending and saving patterns of a large number of users registered on the app and prepares a plan for its users based on the collected data.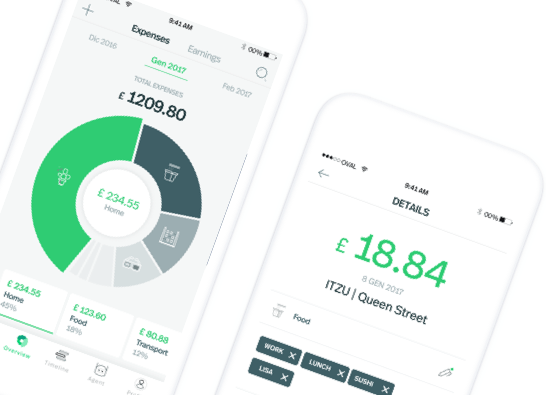 Aipoly Vision
The initial idea behind building this app was to aid those who are visually impaired with their everyday tasks. All one needs to do is point the camera towards the subject and the app's algorithm will recognize the objects appearing on the camera in real-time. Their Machine Learning program was taught to recognize thousands of objects with a perennial process of feeding new and updated information.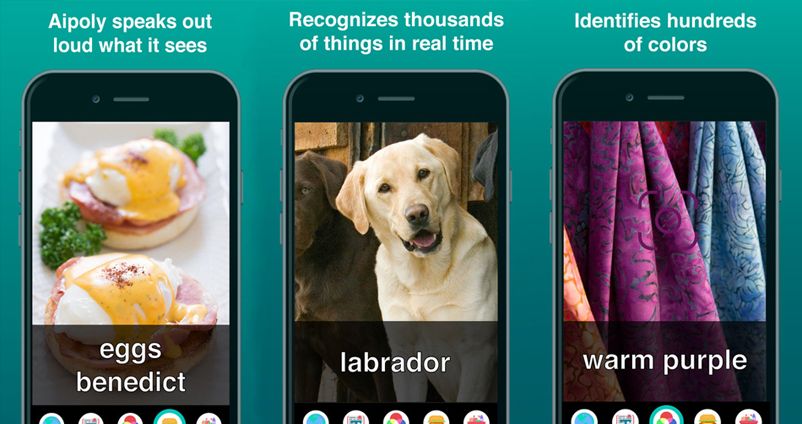 Conclusion
The Machine Learning process doesn't have a finish line today. There is no predetermined destination where one has to stop. The process of learning is eternal and perpetual; be it machines or humans. In a way, these Android apps are a way for machines to learn more about the world. These apps are not the end product of machine learning research and development, but they are a part of the learning and development process.
There is plenty of space in the market for anyone willing to take the risk and get an app developed. Data collection is one of the biggest drivers of business today. You can easily hire Android developers and start building an app.
Here're some more articles of the same interest:
— What Stats & Surveys Are Saying About Top Programming Languages In 2020
— Six Pillars to Become a Senior Level Software Developer
Recommended Training – Treehouse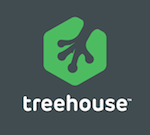 From beginner to advanced, our recommended coding training is Treehouse.
Treehouse is an online training service that teaches web design, web development and app development with videos, quizzes and interactive coding exercises.
Treehouse's mission is to bring technology education to those who can't get it, and is committed to helping its students find jobs. If you're looking to turn coding into your career, you should consider Treehouse.
Disclosure of Material Connection: Some of the links in the post above are "affiliate links." This means if you click on the link and purchase the item, we will receive an affiliate commission. Regardless, we only recommend products or services we use personally and believe will add value to our readers.