Today Stack Overflow released the results of their annual developer survey 2019.
This year, nearly 90,000 developers took the 20-minute world's largest developer survey.
I've read through the results of the Stack Overflow survey and compiled the most interesting results related to Technologies right here in this article.
So without further ado, here's a snapshot of what Software Development Technologies has risen in the ranks in 2019 as compared to 2018.
At the top of Key Results, Stack Overflow declared the Python fastest-growing major programming language, has risen in the ranks of programming languages in their survey yet again, edging out Java this year and standing as the second most loved language
Let's compare the Technologies by categories.
Most Popular Technologies
Programming, Scripting, and Markup Languages
| 2018 | 2019 |
| --- | --- |
| | |
From the last 7 years, JavaScript is the most popular & commonly used language but Python is the fastest growing language. There's no change in C#, Php & C++ position but Go & Kotlin gained popularity.
Frameworks, Libraries, and Tools
| 2018 | 2019 |
| --- | --- |
| | |
This year Stack Overflow separated the Web & other general purposes Frameworks. This year JQuery leading the Web Frameworks list. React, Angular & Asp.net are at 2nd, 3rd & 4th positions respectively.
Actually, this is the Good news for .Net & .Net Core Developers.
Databases
| 2018 | 2019 |
| --- | --- |
| | |
Not a big change in this list. One thing to note is that there's a decrease of about 10% in SQL Server usage. It might be because now people are moving toward lightweight solutions.
Platforms
| 2018 | 2019 |
| --- | --- |
| | |
Linux & Windows popularity increased as development platforms. Stack Overflow added Docker for the first time in the list & It got the 3rd position.
Most Loved, Dreaded, and Wanted
Most Loved, Dreaded, and Wanted Languages
| 2018 | 2019 |
| --- | --- |
| | |
Rust maintained its position with a 5% increase in the most Wanted & Loved Languages List.
Most Loved, Dreaded, and Wanted Other Frameworks, Libraries, and Tools
| 2018 | 2019 |
| --- | --- |
| | |
It's really good to see .Net Core & Flutter at the better positions in the Most Loved, Dreaded & Wanted frameworks List as compared to the previous year. Dotnet Core is one of the most versatile frameworks that's one of the reason that .Net Core is loved by so many developers.
Development Environments and Tools
Most Popular Development Environments
| 2018 | 2019 |
| --- | --- |
| | |
I think It was obvious to increase in the popularity of Visual Studio Code this year. VS Code is one of the top choices of developers.
Developers' Primary Operating Systems
| 2018 | 2019 |
| --- | --- |
| | |
Top Paying Technologies
Highest Salaries Technologies Worldwide
| 2018 | 2019 |
| --- | --- |
| | |
According to Stack Overflow, there are regional variations in this category, like Scala is the highest paying programming language in the US, while Clojure and Rust developers earn the most in India.
We'll love to know your opinion, please vote for your favourite Programming Language Survey:
Conclusion
This year Stack Overflow survey was not accessible to the entire world. It was blocked for the Traffic from Crimea, Cuba, Iran, North Korea, and Syria. Still, about 90,000 developers took the survey. It's a huge bundle of results categorised as Developers Profile, Technology, Work, Community, methodology & the subcategories of all these. You can check the complete survey results at Stack Overflow.
Here are some more Articles you might be interested:
Recommended Training – Treehouse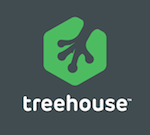 From beginner to advanced, our recommended coding training is Treehouse.
Treehouse is an online training service that teaches web design, web development and app development with videos, quizzes and interactive coding exercises.
Treehouse's mission is to bring technology education to those who can't get it, and is committed to helping its students find jobs. If you're looking to turn coding into your career, you should consider Treehouse.
Disclosure of Material Connection: Some of the links in the post above are "affiliate links." This means if you click on the link and purchase the item, we will receive an affiliate commission. Regardless, we only recommend products or services we use personally and believe will add value to our readers.